People in the Philippines tend to rely more word of mouth (via social media or IRL) rather than online search when trying to get useful information.
Based on this insight, we transformed Google Search from a boring, lonely task into an enjoyable, social activity.
We creating an interactive story with branching paths in which the user had to use the actual Google Search website (embedded into the experience) to progress. The game has 8 different possible endings, each of them unlocking a badge. And why stop here? Having all the 8 badges of course unlocked a "completionist" badge you could then brag about on social platforms.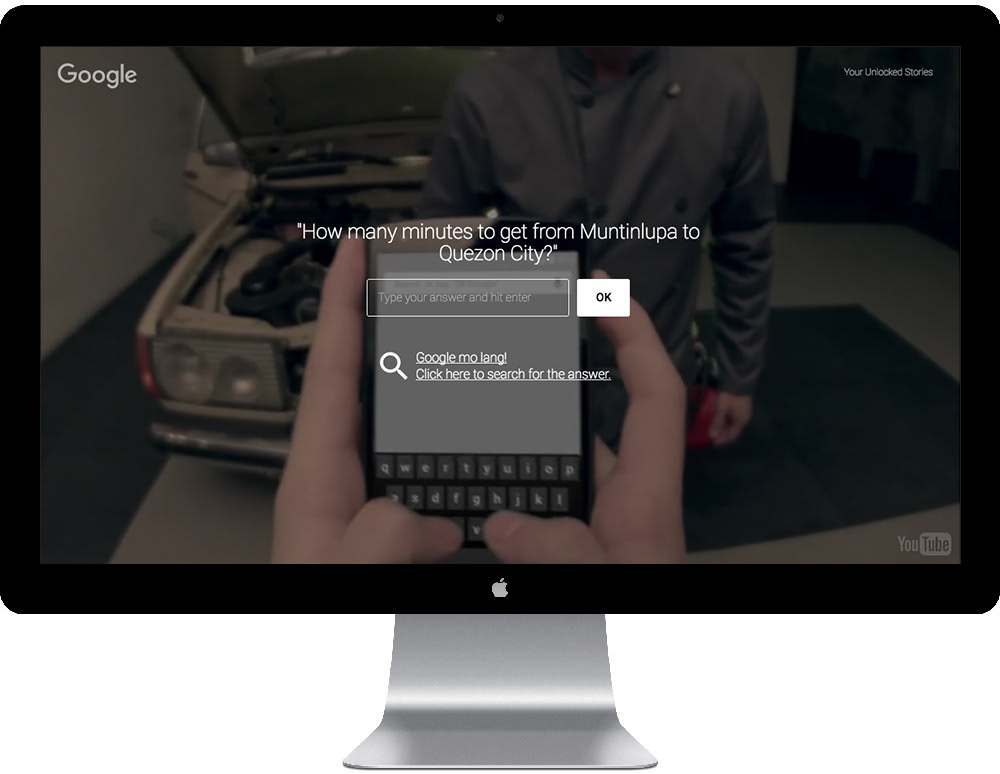 For the content itself, we worked directly with 5 of the top Philipino YouTube creators for ideating, executing, and amplifying the campaign.
The campaign won a Silver Award (Best Use of Video category) in 
Festival of Media
2015.